Turkey. Overeating. Time with family.
Thanksgiving is here!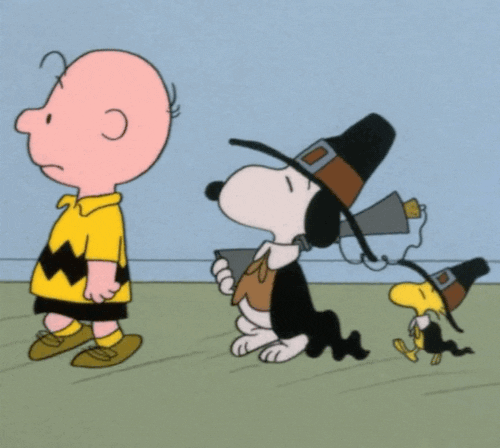 I spent most of the day catching up with my mom, aunts, and brothers--putting on several pounds via mashed potatoes and stuffing.
I made it a point to text everyone on my phone's contact list this morning, wishing them a happy holiday with their families. One in particular was a former coworker at the crafts store I work at. She ended up getting a job with Corporate and now lives in another state.
She replied back asking how I was doing. I mentioned I'm mostly working a lot and haven't really drawn or painted much (at all) over the past couple of years.
"Don't lose your creative outlet!" she warned. "You need that."
I knew she'd understand since she comes from an art background as well.
I haven't forgotten my life as an artist but I certainly have buried it very deep. It's so hidden, I often wonder if it's gone forever.
You'd think something so simple as picking up a pencil or a paintbrush would be easy but for me it's not.
I will heed my former coworker's advice though. Somehow, someway, I have to become an artist again.
I'm just thankful to still have the opportunity to try.
Happy Thanksgiving to you and your family, everyone!!